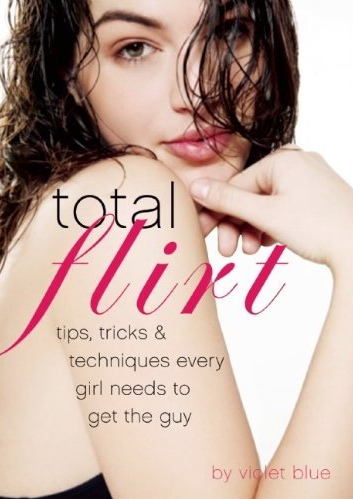 Learn how to flirt and much, much more. Welcome to the destination for my upcoming book Total Flirt. I'm author Violet Blue — you can see all my books here on my Violet Blue Amazon page — and I've been working on a female guide for flirting for six years. I like to think of it as the "Girl's Guide to The Game."
I've got videos, phone apps and a while lot of really useful tools planned to go along with this book, and plan on making most of it free — some with secret keywords just for those in the know to get free bonus chapters and extra phone-reference-ready, pick-up lines.
In the meantime, click here to read more about what the Total Flirt book has in store.