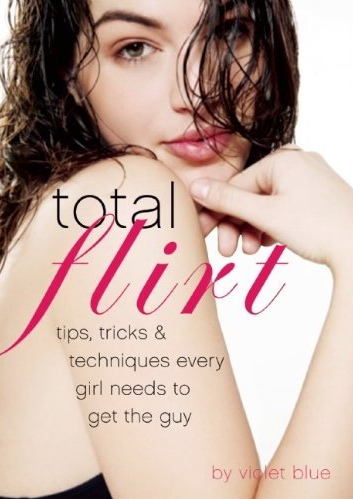 Delightful, de-lovely, and a little bit devious: Total Flirt is now on sale! I was ecstatic to see copies of the book arrive when I did a reading in legendary San Francisco bookstore The Booksmith last Friday night. Over the weekend, the Amazon fairies stocked their virtual shelves… And reviews are coming in like lightning. When I was in the bookstore, people were already buying Total Flirt and asking me to sign it – one woman bought a copy for her two teenage sons, telling me she thinks they will need to know what girls will be up to. We both were giggling when I signed it, "Good luck, guys!"
The special bonus material is waiting in the VIP lounge so if you've already bought the book: treat yourself to supervixen secrets of seduction and flirty-naughty short stories by erotic lit writing stars Alison Tyler and Sommer Marsden – stories that cleverly incorporate tips and tricks from the book.
The book trailer (video) is minutes away from upload, and the Kindle edition is coming as soon as Amazon has it ready!